In my very first year of university (which was LAST CENTURY!), I took Religious Studies 100.  Since I was taking my first year courses in Weyburn at the local community college, the course was televised from the U of R campus.
There were three of us in the Weyburn location taking the course, so at least we had some human interaction for discussion and group work.  We were provided with a telephone line so that we had access to the professor, but often by the time we called and got through with a question, the class had moved on.  We tended to problem solve on our own or ask each other questions, or we would email the prof after class for questions we couldn't find the answers to on our own.  Not the best setup for learning, but it was a start.  I definitely appreciated being able to take the course in Weyburn since my daughter was only two at the time.  I also was very glad that there were two other people experiencing it with me as there were times where it was difficult to hear or understand and the three of us got pretty good at helping each other decipher what was happening.
My oldest daughter had to take ELA B30 online in her grade 12 year (2013) in order to get all her prerequisite classes for the program she wanted to take in University.  The class was delivered through Blackboard and there was a teacher overseeing the course progress.  The course was divided into modules.  There were a few instructional videos, but there was no method for interaction with a peer group.  Everything she did – assignments and the like – was through written or video submissions.   She did fine with this class, but she wished that there were classmates to discuss things with.  I agreed with her.  Imagine having to read Hamlet and learn about it without classmates!  Her teacher was available through email or phone, but not a lot of 17 year old students are going to call their teacher to discuss what they've read.  She was thankful to have me to explain the things or bounce ideas off of when she was struggling with the course.  Her classmates at school also studied Hamlet around the same time in their ELA class, so she was able to discuss it a bit with them (much better than talking to her mom about it).
Fast forward to now.  My experience with online courses has been a vast improvement in my grad studies compared to my first distance learning experience.  Now we can meet virtually and see our classmates while interacting in real time, both as a large group and in breakout rooms on Zoom.  We are connected through our course space on Slack, work off of a Google Doc for our course outline, contribute to our own and each other's learning via our blogs and microblogging with Twitter, and collaborate in various online spaces for group work.  With the vast array of ed tech at our disposal, it is easier than ever to learn in an online environment.
Technology integration has been forced upon me throughout my career.  At first, I was reluctant.  There was so much to learn and so little time to learn it.  I make use of the projector frequently – low tech, but it's tech!  The internet has been very valuable to teaching and learning… provided that we are also being especially aware and teaching about digital citizenship.  I also love my sound field – it helps students focus and it saves my voice.  As for any technology that could be used to take my classroom outside the school… nothing really has been done on my part except for helping students finish a course via email or something of that nature.  I will admit, the thought of doing anything more was daunting.  I knew very little about technology and how it could be a benefit to me or to them.  To make a long story short, I have not had many opportunities to use blended learning in my career.  However, it is an area of ever increasing interest to me based on the student interactions I've had over the last several years as well as becoming more comfortable with an online environment thanks to my grad classes.
"'[B]lended learning' can mean minimal rethinking or redesign of classroom teaching, such as the use of classroom aids, or complete redesign as in flexibly designed courses, which aim to identify the unique pedagogical characteristics of face-to-face teaching, with online learning providing flexible access for the rest of the learning.  source  This quote from one of our readings this week really got me questioning how my courses are designed.  I currently have three students who are medically unable to attend school… and final exams start tomorrow! With a blended approach, their experience this semester likely would have been much more positive with regards to assignment completion as well as not missing large chunks of instruction.  In anticipation of our project for EC&I 834, I have been thinking about how I could improve the learning experience for my students and how I could tweak my current practice so that I am using a more blended approach.  This requires a lot of outside the box thinking, as I was taught in a very old fashioned way and tend to gravitate towards what I am comfortable with.  As my comfort level with technology is rising, so is my interest in how I can start to become a blended educator.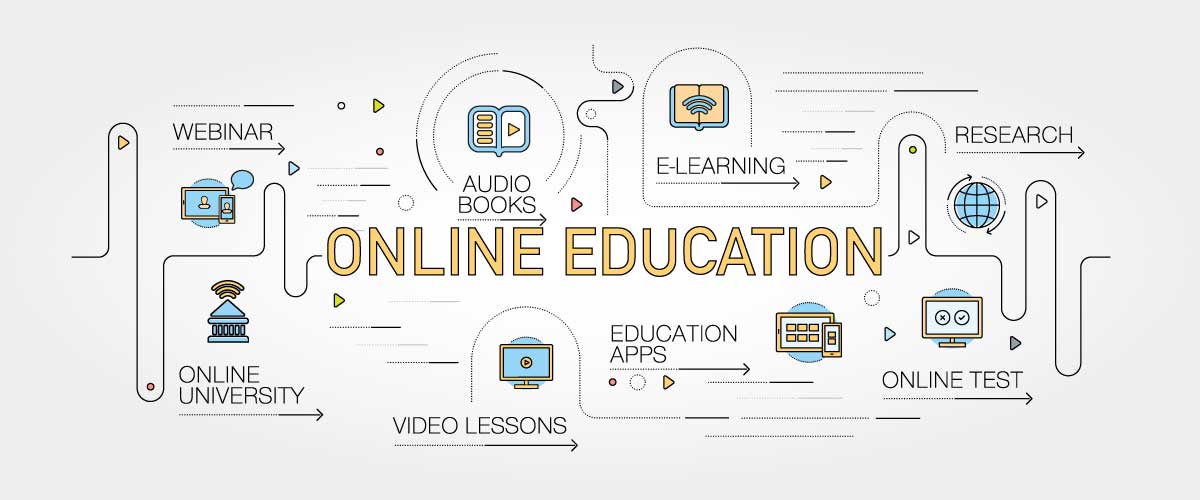 For my students who cannot physically attend school a blended learning environment would be ideal.  It also would have been preferable to me in my undergrad class and for my daughter in her online class.  The opportunities for interaction in real time, the ability to interact with the course instructor and classmates in a multimodal manner… this would be a huge benefit for all students, even if they are in a face-to-face class.  The more connected students can be – to their learning, to 'experts' in the area of study, to classmates near and far who are studying the same topics – the more they will learn.  The ability to transfer learning to a real-world situation enhances the application of knowledge and leads to enduring understanding.  source
The task may be daunting and the process may be difficult, but I am looking forward to exploring how to take my teaching outside the box and create a blended classroom.